Blenders aren't just for smoothies...it is time to give one of these blender soups a try
It is time to move the blender out of the "breakfast" box and try using it to make lunch/dinner. I'm completely serious - one of my absolute favourite ways to use my Vitamix Pro 750 blender (aka my baby) is to make soup. I am not a fan of canned soup so fresh, homemade soup out of the crockpot, or better yet the blender is the only way to go for me. And, you can make most of these soups in 10-20 minutes - what could be better? In some cases, you use the blender to give a perfect puree and in other recipes, you only use the blender to mix and cook the soup.
Whether it is a cold, dreary day or you are feeling a bit under the weather there really is no better comfort food than a bowl of piping hot soup. It is the ultimate comfort food that it doesn't leave you feeling guilty (like when I make mac and cheese).
Blender Soups from around the blogosphere
Take the plunge and try one of these tasty, delicious, and filling blender soups from some of my favourite food bloggers. You won't be disappointed.
Coconut Curry Butternut Squash Soup by Platings and Pairings:
Pea & Parsley Soup by That Girl Cooks Healthy:
Roasted Butternut Squash Soup by Ahead of Thyme:
Cream of Parsnip Soup with Sage and Smoked Salmon by Stellicious Life:
Butternut Squash Quinoa Soup by Compass and Fork:
Tortilla Blender Soup by Blender Happy: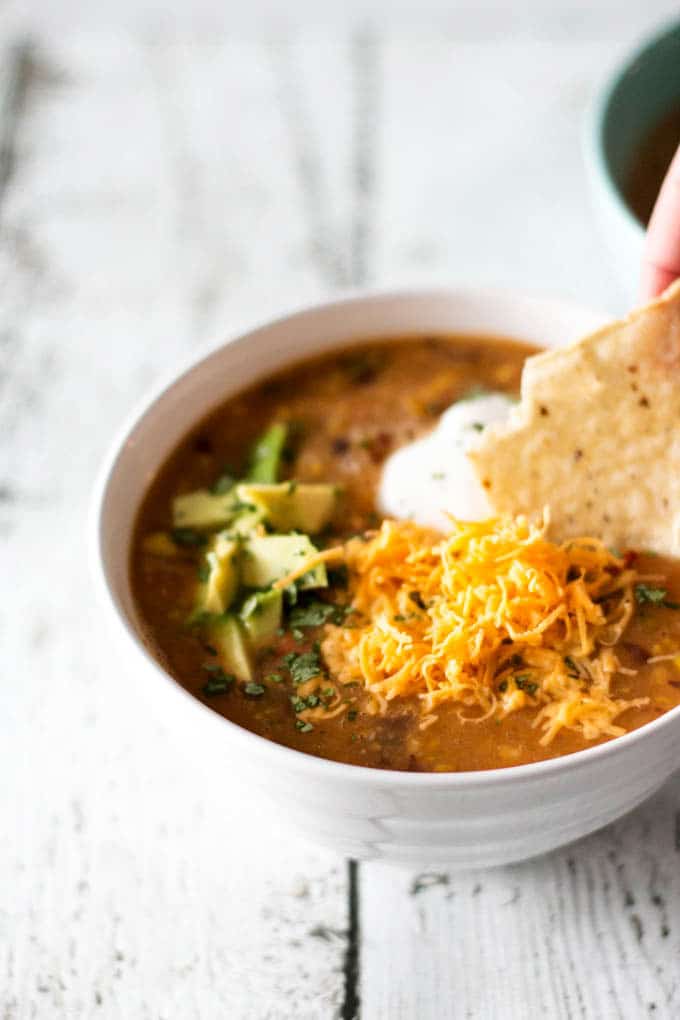 Quick Raw Tomato Basil Soup by That Girl Cooks Healthy:
Cold Busting Carrot Soup by Gotham Kitchen:
Good Luck making your soup creations. Once you see how tasty these soups are and how quick and easy they are to make I know you'll be looking at your blender with whole new respect. If you have any other great blender soups please share below. Stay warm!