I hope all my Canadian friends and family had a fabulous Thanksgiving. To my American friends, your turn will come next month. I have something I have to confess and it is hard to do as I know I will take some flack for saying but its time. I don't really like Turkey. Yep, I said it and it is true. Luckily for me, my husband feels the exact same way so we spend a lot of time through the Thanksgiving, Christmas and Easter holidays avoiding it. This past Thanksgiving weekend we hosted friends for brunch which is awesome since we were able avoid traditional Turkey but snuck in some yummy turkey sausage. The menu had it all: eggs, bacon (both strip and Canadian), sausage, prosciutto, hashbrowns, french toast, cinnamon buns and warm crockpot cranberry apple cider.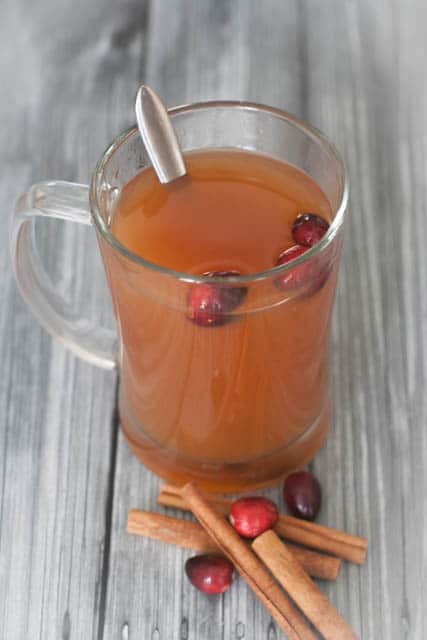 I'm a huge sucker for warm apple cider simmering on the stove top. It is one of my favourite holiday memories from my childhood. In the early years my aunt Jo would always bring apple cider to our family Christmas and as I got older I took over the tradition.
I have made mulled cranberry wine in the past but have never added cranberries to my cider. Why the heck not? Can't imagine anything better to simmer with the apples and oranges then some fresh seasonal cranberries. I love cran-apple juice and fell in deep like with the cranberry orange sorbet I made last week so this is something that I just have to try.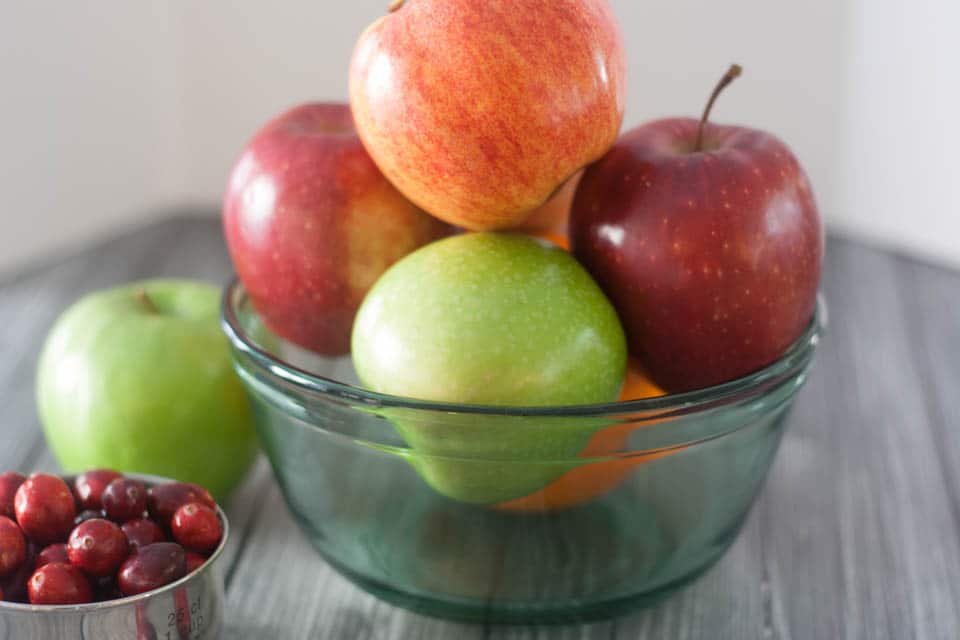 Because I'm a bit lazy and I like to "prep it and forget about it" I used the slow cooker this time to slowly simmer the fruit. Then, once the fruit was broken down I ran it through the blender in order to get the out of the fruit. Look how pretty the final product is…go ahead, scroll to the bottom for the recipe and get started. I can't really blame you.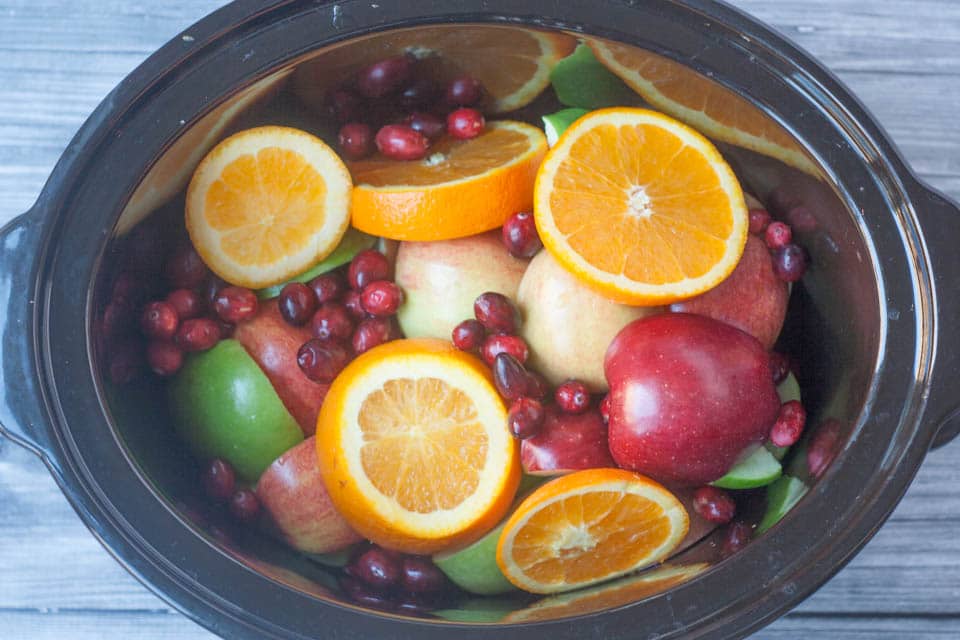 Crockpot Cranberry Apple Cider
Total Time:
8 hours
20 minutes
Make your own delicious cranberry apple cider in your crock pot. This is super easy to make and will also leave your house smelling wonderful.
Ingredients
6 apples, use multiple kinds. I used 2 each of red delicious, gala and granny smith
1 orange
1 cup fresh cranberries
10 cups water
4 cinnamon sticks
1/4 cup mulling spices, I used a spice blend from Epicure Selections containing whole cloves, star anise and dried orange peel
brown sugar
Instructions
Cut apples into quarters, remove stem and seeds. Slice orange and rinse cranberries.
Add all to the crockpot and cover with 10 cups of water.
Add cinnamon sticks and mulling spices. Wrap mulling spices in cheese cloth to make it easy to remove from the liquid after cooking.
Place lid on crockpot and put on low setting. Let cook/simmer for approx 8 hours.
Remove cheese cloth wrapped spices and cinnamon sticks.
Remove as much of the apple and orange peels as possible.
Add 3-4 cups of the crockpot contents to the blender at a time and puree; then pour blender contents through mesh sieve, into clean container, to remove remaining solids.
Pour resulting cider back into clean crockpot or pot and heat to serving temperature. Add brown sugar, to taste, if required.
Garish with additional cranberries, orange slices and/or cinnamon sticks.
Notes
The need to sweeten will depend on the apple varieties used and the season.