Cucumber Grapefruit Juice, anyone?
Happy Saturday! My favourite day of the week is finally here and it is a nice, unseasonally warm and sunny day. It doesn't get much better than this especially since everyone woke up this morning in a good mood. My husband seems to think it is warm enough to get all the outside furniture out and ready but I think he is just asking for it to snow again.
After a busy morning, lots of walking and a little grocery shopping I'm sitting back with my feet up and sipping on this simple, delicious and refreshing Cucumber Grapefruit Juice that has just a hint of ginger.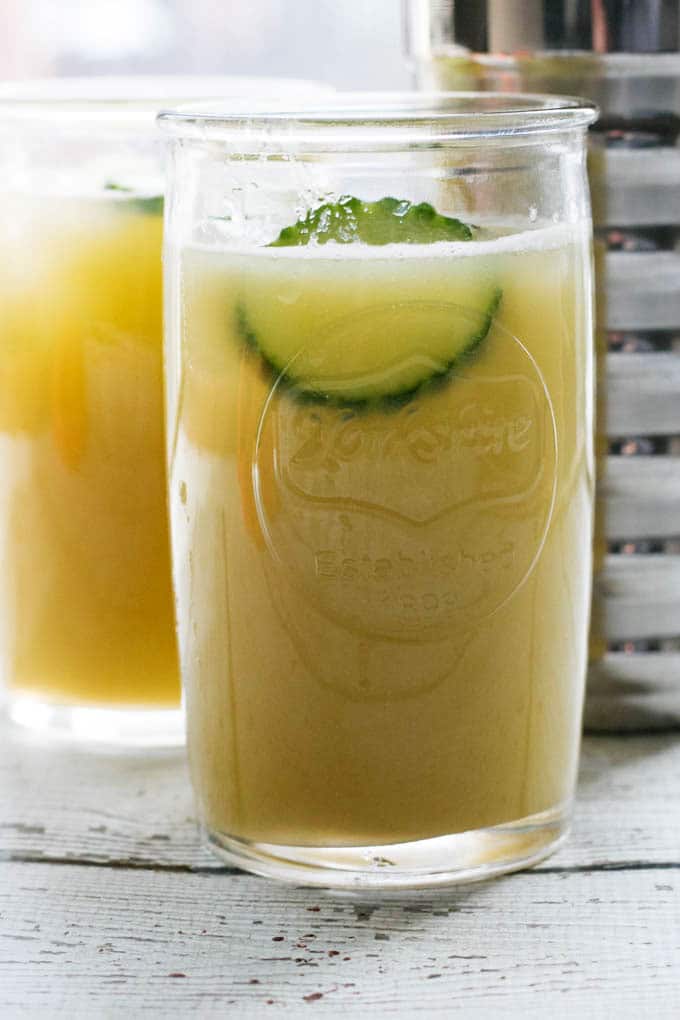 Given how easy juice is to make even when you don't have a juicer I can't imagine ever resorting to buying juice from the grocery store again. Besides, you aren't too likely to find interesting flavour combinations in the aisles of your local store, at least not here in Canada. I also love that this adds just one more reason why I love my Vitamix to the already lengthy list.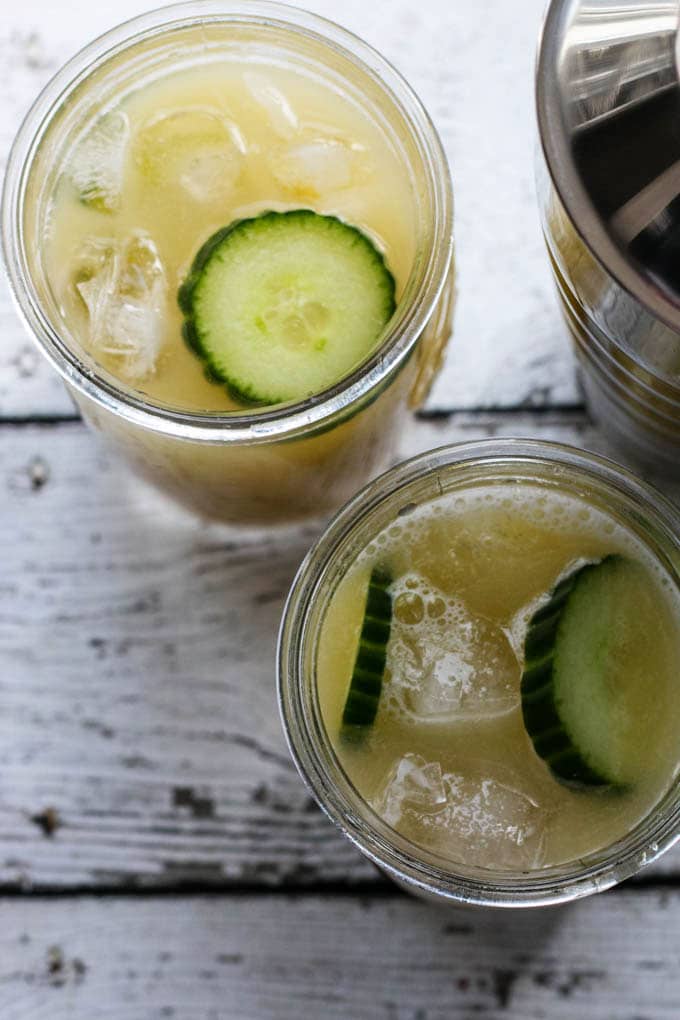 Peel the grapefruit, cucumber and add a slice of ginger, filtered water to the blender and blend away. I recommend running the resulting mixture through a fine mesh strainer then pouring into your glass filled with ice and sliced cucumbers. Then guard your glass so that you don't have what happened to me the first time…I was slowly sipping and took my eyes off my glass for a minute and turned and my 8 year old daughter had drained the glass. I guess you could say this was another kid approved recipe.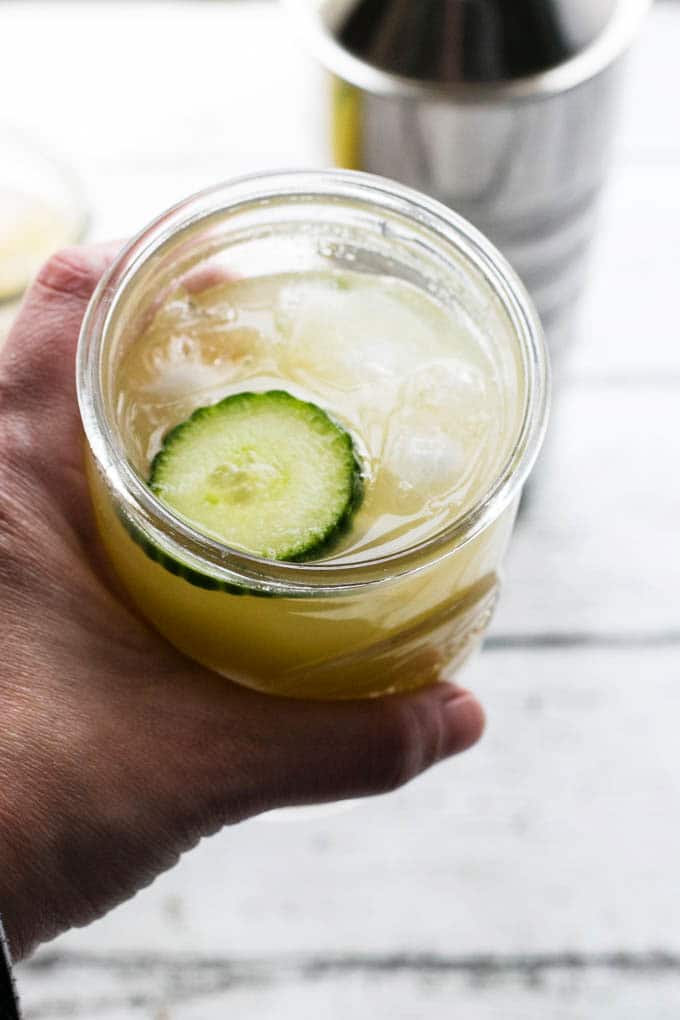 Don't wait, make your own cucumber grapefruit juice in your blender today!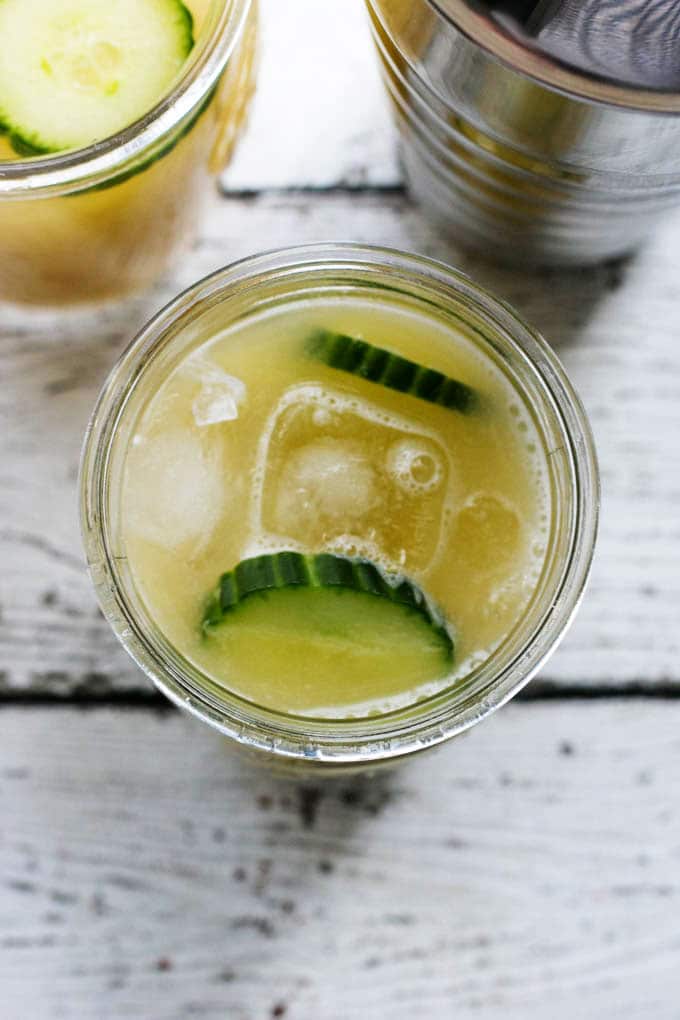 Cucumber Grapefruit Juice
Cucumber grapefruit juice with a touch of ginger is a super simple, light and refreshing juice that will quench your thirst and leave you hydrated.
Ingredients
1 cucumber, save 4-6 small slices for garnish
1 grapefruit
1 slice of ginger
2 cups filtered water
Instructions
Peel and chop cucumber and grapefruit.
Add to the blender with filtered water and a slice of ginger.
Blend on medium-high and blend for approx 60 seconds.
Pour mixture through a fine mesh strainer.
Add ice to 2 glasses and pour.
Top with a couple of slices of cucumber.