An orange grapefruit smoothie with a secret ingredient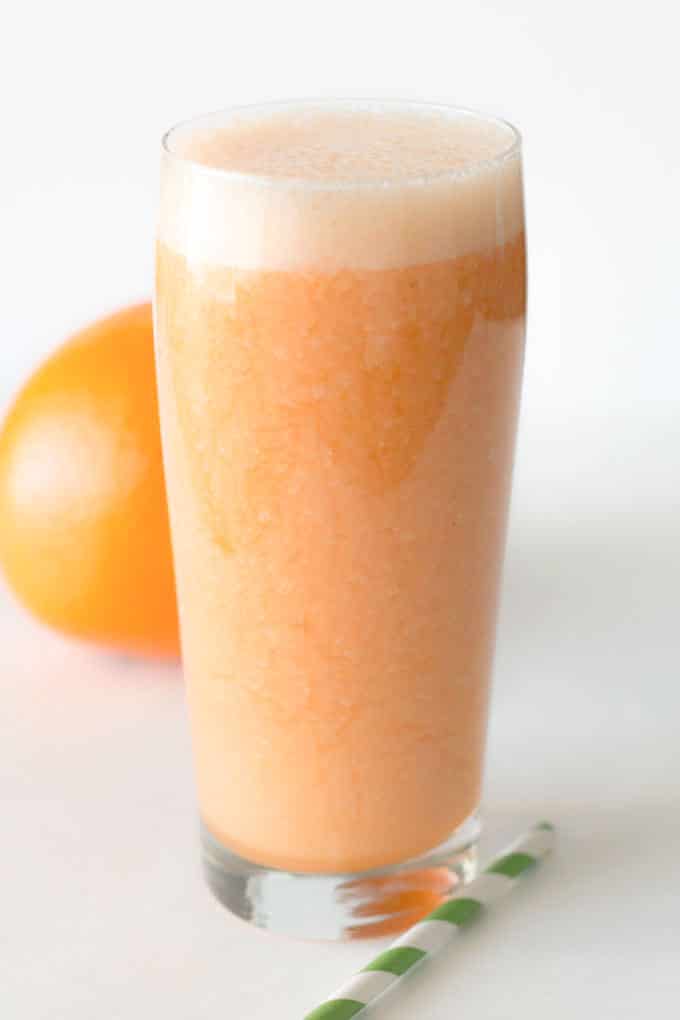 Still enjoying my latest batch of Florida Oranges. Can't imagine a better way to start a sunny day even if the temperature is cold outside. As long as I don't step outside I can pretend that it is warm like a nice summer day.
If you like grapefruit then this is the perfect light and refreshing smoothie to get your day started right. If you aren't a big fan of grapefruit then I suggest you try my favourite Strawberry Orange Green Smoothie which still benefits from the sweet taste of Florida Oranges.
This smoothie isn't bitter from the grapefruit like you might expect and you'll never guess the secret ingredient but I'll tell you anyway..another "orange" ingredient – carrot! I use any opportunity to get more veggies into our diet and this has worked very successfully.
Would love to know what "secret" ingredients you use in your own smoothies….I'm always looking for new ways to get veggies and extra nutrition into my daughter's diet.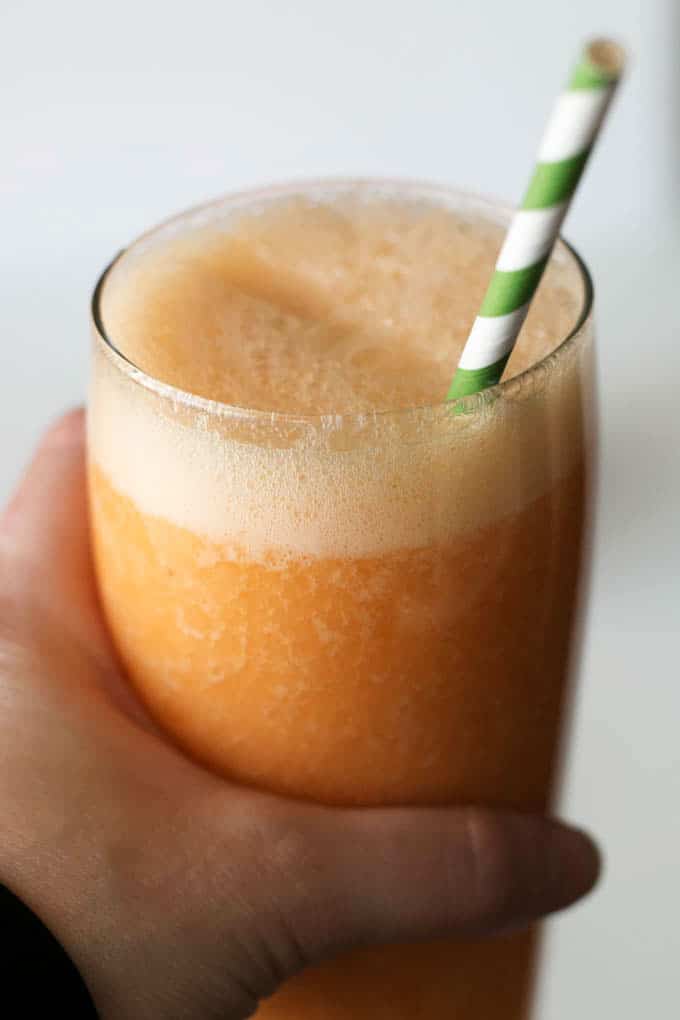 Orange Grapefruit Smoothie
Ingredients
1 Florida orange peeled and sliced
1 Grapefruit peeled and sliced
1 frozen banana
6-10 baby carrots
3/4 cup water
Instructions
Add all ingredients to the blender.
Start blender on low variable speed and slowly increase to medium-high.
Blend until you reach the desired consistency and the carrots are fully blended.