When I said I love beets I wasn't kidding. I've had a crisper full all week because I can't seem to get enough of them and have been making this Vanilla Strawberry Beet Smoothie and this new Spinach Berry Beet Smoothie.
If you like beets, and even if you don't, you should really take a leap and give one of these a try.  I use to always think of Beets as a savory item but they work in both sweet and savory dishes and smoothies. Beets can be sweetened up with the right fruit combinations or taken more savory by going heavier on the veggie or spice side.
This purple hued smoothie calls to me with the beets, mixed berries, almond milk, spinach and banana.  The biggest drawback to a green smoothie can sometimes be the awful colour that results in your blender jar.  I've seen some nasty looking mixtures – doesn't mean they taste bad but it sure is easier to slurp back a good looking and great tasting beverage.  The spinach berry beet smoothie checks both boxes.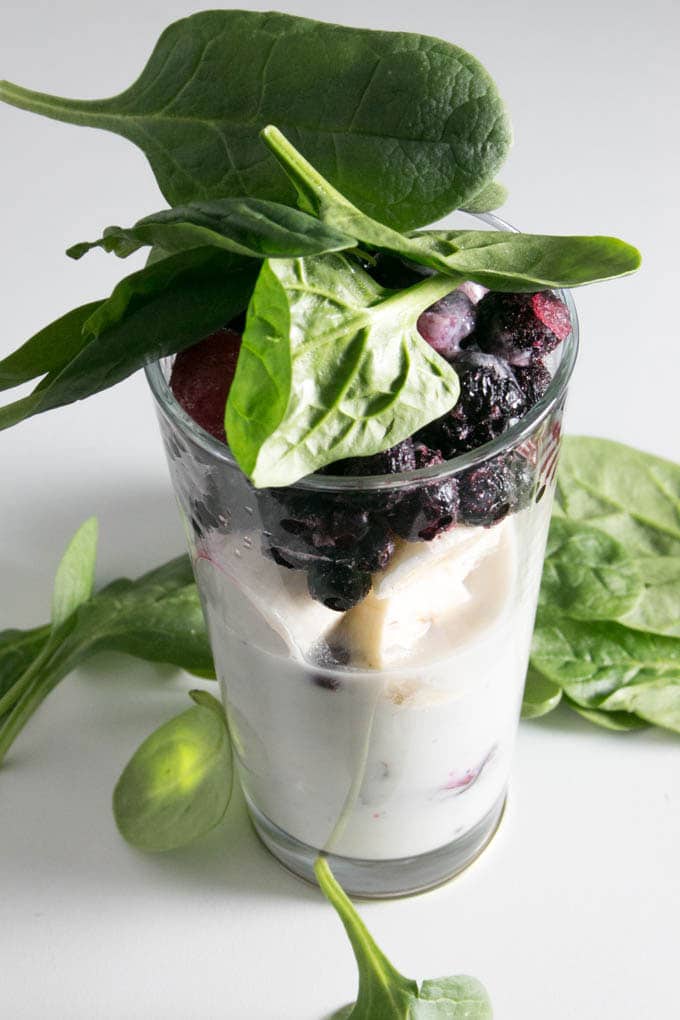 You know what I love most about smoothies? No waiting…I'm not the most patient person and I appreciate the ease and simplicity of dumping all kinds of delicious and healthy ingredients and transforming them to a tasty smoothie in just minutes. Plus, your options are endless. Take this smoothie as an example, you could add some chia, some protein powder, swap out the almond milk and give yourself lots of variety without too much effort.
Isn't it amazing how you can go from the picture above to this: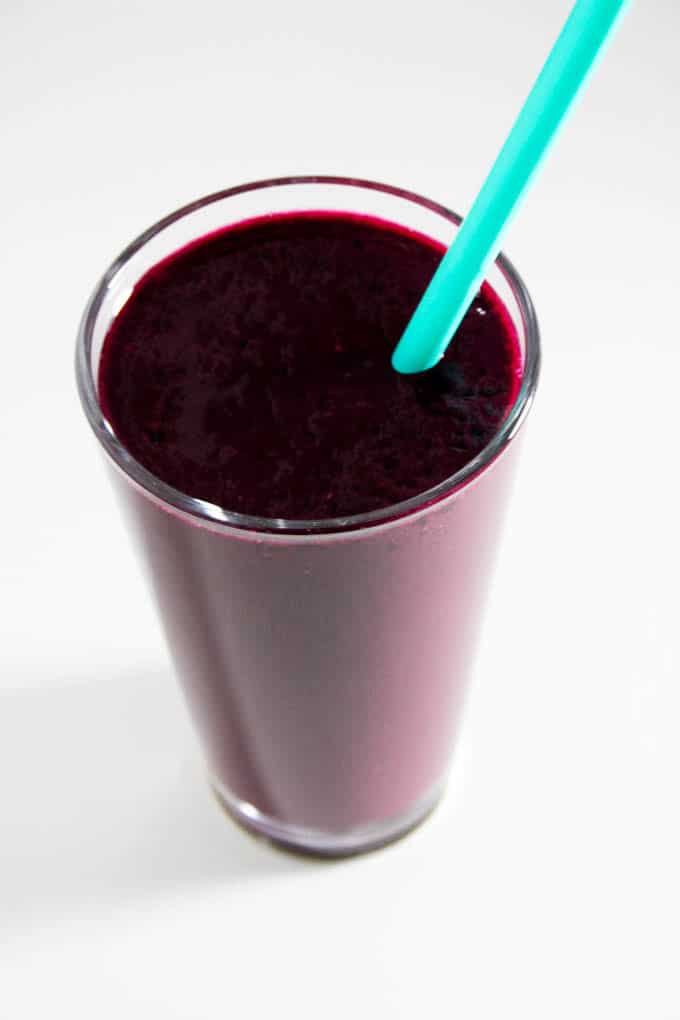 Even after making literally 100s of smoothies I still get just a little bit amazed. If you are looking for more smoothie options check out our Smoothie resources and smoothie recipes for some extra inspiration.  This smoothie was made in my Vitamix Pro 750. I recommend a high performance blender if you want to blend hard items like raw beets.
Spinach Berry Beet Smoothie
Beets are a great addition to your smoothie. Give this easy and tasty spinach beet berry smoothie a try.
Ingredients
1 cup Almond Milk
2 handfuls of Spinach
1 medium beet
1 cup mixed berries
1 frozen banana
Instructions
Add all ingredients to the blender jar.
Turn blender on low variable speed and slowly move to medium-high speed.
Blend until all ingredients are well blended and the mixture has a smooth consistency.
If you prefer any icy smoothie, then add ice and blend again.
Notes
This makes 2 snack sized smoothies or 1 meal replacement.