I love Florida Oranges. This is not an advertisement, just me feeling like shouting my love for Florida oranges from the rooftops. Seriously, there is no other fruit that brings a smile to my face like these oranges. We Canadians love vacationing in Florida. I don't think I know a single person who hasn't been to Florida at least once and most have been going on a regular basis since they were children. I've been at least 1/2 a dozen times and we know we are getting close to our destination when we drive across the Georgia/Florida border and are greeted by the Florida Welcome Center and some fresh squeezed OJ. It doesn't get any better than this and no matter how much we try we can't completely replicate it at home unless we can get Florida Oranges at the grocery store.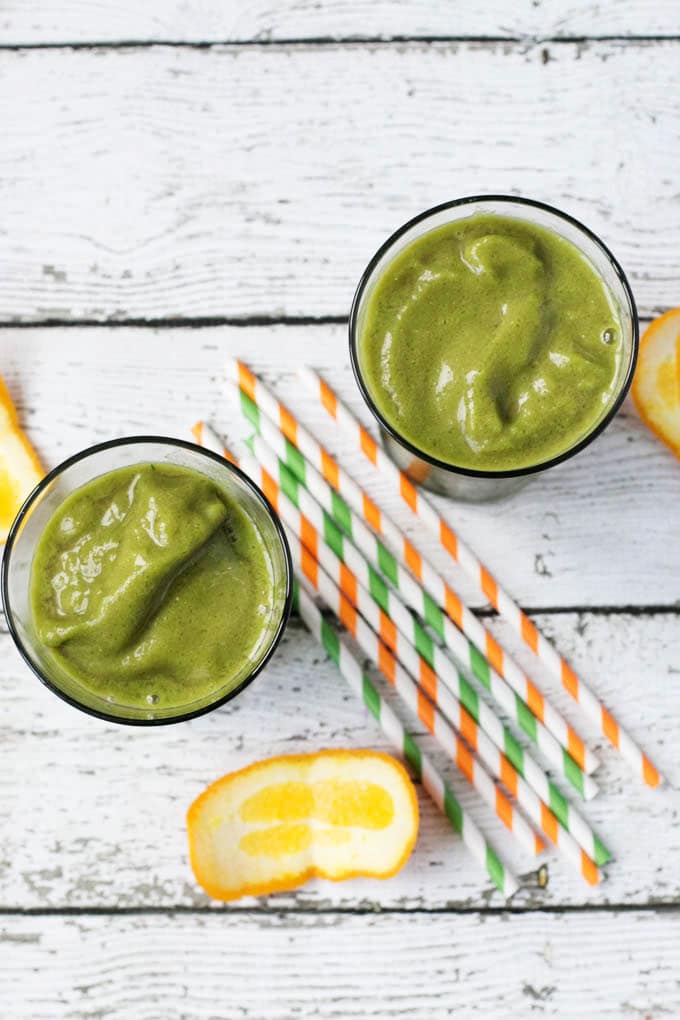 I scored a couple beauties this past weekend and quickly made a strawberry orange green smoothie that gets all its sweetness from the orange. You can't even taste the spinach and you don't need to add any artificial sweetener. This is a no-banana smoothie for all those banana haters out there. I'm the kind of girl who only enjoys banana in muffins and/or smoothies.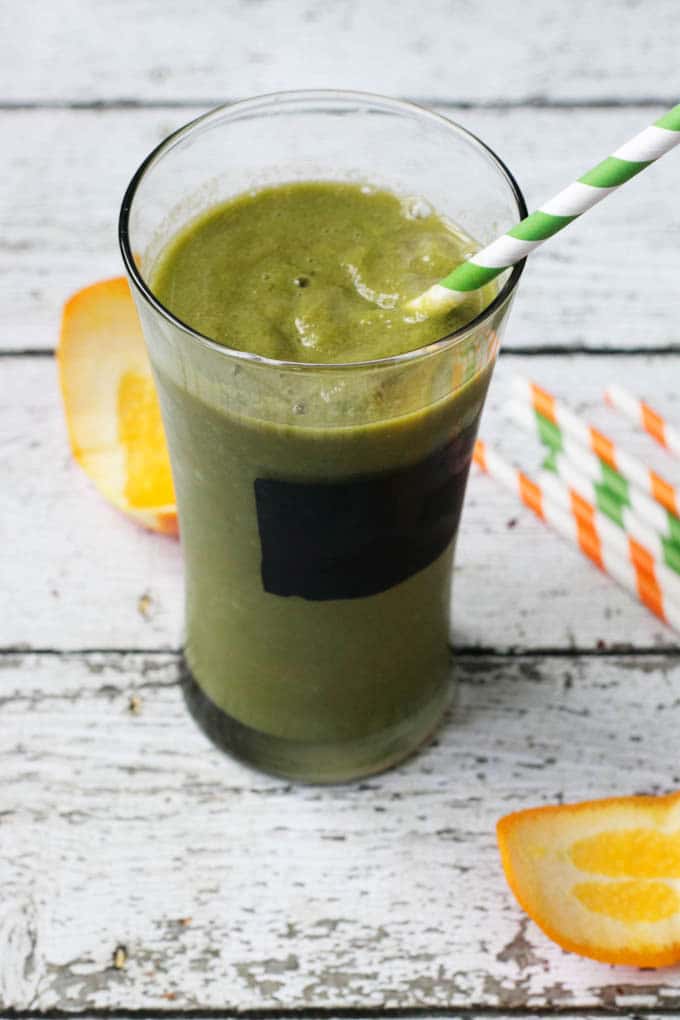 Try one of these green smoothies tomorrow in honour of St. Patty's day. Only seems right to have something green and this smoothie fits the bill and won't leave you with a hangover. 🙂 Not that I'm against enjoying a little green beer or Guinness on March 17th or any other day for that matter.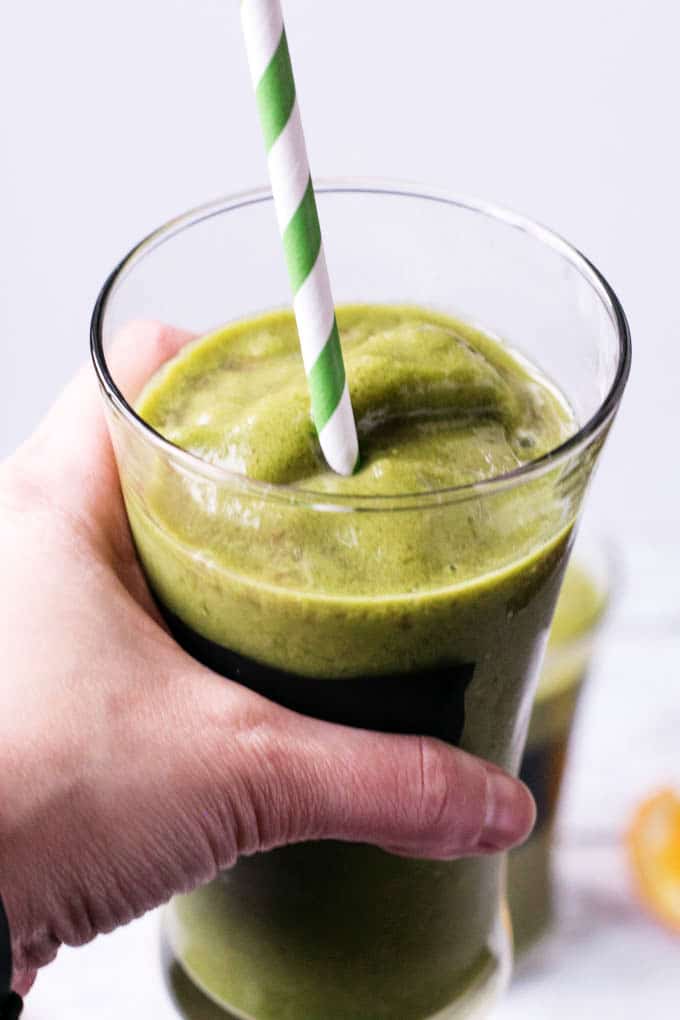 Enjoy!
Strawberry Orange Green Smoothie
Ingredients
3/4 cup milk
1 Florida orange peeled
1 cup frozen sliced strawberries
1 heaping handful of spinach
1 cup ice
Instructions
Add all ingredients to your blender.
Blend on variable speed starting low and moving to medium/high.
Blend until you reach the desired consistency.
Pour into 2 glasses and enjoy.